See below for presenter abstracts for the SIU Technology and Innovation Expo or check out our full event program.
Keynote Speakers
Jason Morales | Principal Solution Specialist, Microsoft Cloud Data Platform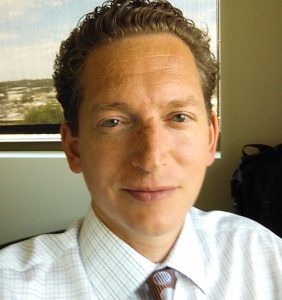 Jason Morales loves to talk data … especially to the unfortunate person that sits beside him on his flights home and strikes up a conversation. While there are incredibly brilliant advances being made in data science, and in Big Data research and development, Morales' focus is on "everyday data" and the questions that everyday people are smart enough to reflect but often forget to ask. Without propagating practical, everyday data applications that move many to think and act differently, we defer and denigrate the merits of highly specialized, intelligent solutions that otherwise would serve humanity, our cultures, environments and health.
Morales' professional experience working for Microsoft as a business intelligence/big data specialist on the U.S. education team, and his efforts as founder of MING Studios, a nonprofit art center and artist residency program based in Boise, Idaho, both help to inform and inspire his passions for applying data technologies to improve education, the arts and community. In addition to his day job, he teaches a business intelligence course to undergraduates at Boise State University's College of Business and Economics.
Eric A. McAfee | Chairman, McAfee Capital | Chairman and CEO, Aemetis, Inc.

Eric McAfee is an entrepreneur, venture capitalist and philanthropist. McAfee has founded and funded more than 30 companies in renewable energy, oil and gas, networking equipment, enterprise software, medical devices and agriculture through McAfee Capital, Cagan McAfee Capital Partners and Berg McAfee Cos. He has founded seven companies that were taken public, including Aemetis (Nasdaq: $200 million in revenues), Pacific Ethanol (Nasdaq: $1 billion in revenues), Evolution Petroleum (New York Stock Exchange) and Procera Networks (Nasdaq).
McAfee was appointed in 2012 as a GlobalScot by the First Minister of Scotland, advising leaders in that country on renewable energy and economic growth. In 2013, he was appointed to the advisory board of the University of California Merced School of Engineering. McAfee has served since 1993 as an annually elected member of the board of directors of the California Manufacturers & Technology Association, one of the oldest and most influential business organizations in the state, representing more than 500 technology, petrochemical, automobile, aerospace, food and other manufacturing companies.
In 2016, McAfee was ranked No. 40 on the "Top 100 People in the Advanced BioEconomy" list, and he has been ranked in the top 100 globally for the past four years. He is a regular speaker at advanced bioeconomy and startup company events worldwide, including the Abu Dhabi Future Energy Summit, the Global Startup Summit (Edinburgh, Scotland) and the Advanced Biofuels Leadership Conference (San Francisco and Washington). In 2015, McAfee was appointed to the editorial board of Ethanol Producer Magazine and is one of the three panelist experts on the BioChannel.TV television show "The New Voices."
Session 1: Health and Medicine
Alberto Colombo, Ph.D. | Division of Urology, SIU School of Medicine | Uronext LLC
A biomimetic prosthetic using shape memory alloys.
Cancer, vascular disorders, trauma, hormonal imbalances and many other conditions leave millions of men with complete erectile dysfunction. Prosthetic options for treating this condition have been limited to inflatable or semi-rigid penile prostheses that are difficult to use and non-physiologic. Dr. Alberto Colombo's invention uses a nickel-titanium shape memory alloy to produce a prosthetic exoskeleton that responds to temperature in a manner that mimics authentic biological processes.
Boyd Goodson, Ph.D. | Department of Chemistry and Biochemistry, SIU Carbondale
Faster, better and cheaper medical imaging using a hyperpolarized MRI contrast agent.
Every year, nearly 35 million MRIs are done in the United States alone. These imaging scans are time-consuming, difficult to use for patients (such as small children) that find it challenging to remain still for long periods of time, and often cannot provide physicians with the resolution and specificity needed to detect diseases early and track their progress. With average costs of more than $2,600 each, total MRI expenses in the United States alone are estimated at $90 billion.
Dr. Boyd Goodson's hyperpolarized MRI contrast agents' inventions solve these problems by increasing imaging sensitivity by four to five orders of magnitude. This enhanced sensitivity allows for higher-quality images to be captured in seconds using lower magnetic fields than traditional MRIs; in practice, this means doctors can detect diseases earlier, develop more targeted treatment plans and even probe diseases beyond the scope of conventional MRIs. In addition to reducing costs and scan times for patients, Goodson's technology supports a completely new paradigm in imaging equipment that will dramatically lower acquisition, maintenance and operation costs.
Goodson is seeking licensing partners and investors for this and related imaging technologies.
William Halford, Ph.D. | Department of Medical Microbiology, Immunology, and Cell Biology, SIU School of Medicine | Rational Vaccines Inc.
Superior vaccines and accurate testing for herpes simplex virus 1 (HSV-1) and 2 (HSV-2), which newly infect more than 50 million people per year.
Rational Vaccines (RVx) was formed to better diagnose, control and eventually eliminate the wide array of human diseases caused by HSV-1 and HSV-2. RVx has licensed three technologies developed by Dr. William Halford, including the TheravaxHSV vaccine, which may be used to treat and/or prevent all forms of herpetic disease. In 2016, RVx is focused on offering patients and doctors (1) better information on the diagnosis and clinical management of herpes; and (2) the highly quantitative ABVIC test to more accurately diagnose HSV-1 and HSV-2 infections. Once the ABVIC test is available to patients and doctors (late summer 2016), RVx will focus on advancing its superior live HSV vaccines, which are 100 times more effective than the HSV subunit vaccines that Big Pharma has been trying to develop since the 1980s.

David Lightfoot, Ph.D. | Department of Plant Soil and Agricultural Systems, SIU Carbondale | GAAB-LLC
A fluorescent sterile integrity detector for medical and non-medical packaging.
Sterility of medical instruments is critical to ensuring positive patient outcomes. Even a single puncture or microscopic tear of instrument packaging can compromise the safety of equipment, but there is no way to easily determine whether a package has been compromised. Dr. David Lightfoot and his team at GAAB-LLC have developed a low-cost, easy-to-use technology that allows for microscopic breaks, holes, and other breaches in packaging material to be easily identified with no magnification or specialized tools required.
Lightfoot is seeking potential licensing partners for three of his various patents. He also is looking to connect with biotech companies, food industry companies, law practitioners and medical professionals interested in expert services.
Jeremy Turner, Ph.D. | Department of Otolaryngology, SIU School of Medicine | OtoScience Labs
A tool to objectively measure tinnitus (ringing in the ears).
People who suffer from tinnitus – ringing in the ears – can tell you just how debilitating this condition can be. Their doctors, on the other hand, often are at a loss for medically describing their patients' condition in detail. This is because there currently is no objective test for measuring the severity of tinnitus, making it difficult to both research and treat. Dr. Jeremy Turner's technology, which has been tested and refined through a U.S. Department of Defense grant, makes tinnitus diagnosis and measurement possible. This tool will allow physicians to more accurately diagnose and assist our military veterans, those injured by noise exposure at work and others suffering from tinnitus. The invention also will allow employers and insurers to refine standards for workplace noise to better protect employees from this condition.
Turner is exploring FDA approval and licensing/commercialization opportunities for this technology. He is seeking potential investors and business partners in the life science and medical device spaces interested in solving the problem of tinnitus.
Andrew Wilber, Ph.D. | Department of Medical Microbiology, Immunology, and Cell Biology, SIU School of Medicine
Stem cell gene therapy for severe hemoglobin disorders.
Red blood cell disorders, such as sickle cell disease and β-thalassemia, can severely affect a patient's quality of life. Affected individuals require frequent blood transfusions and have increased risk of damage to internal organs. Bone marrow transplantation is the only curative treatment for these conditions, but remains out of reach for the vast majority of patients because of low numbers of suitable donors. Dr. Andrew Wilber's gene therapy technology represents a new pathway for curing these diseases by using a patient's own stem cells. This approach involves introducing new genes into patients' blood cells that trigger their body to produce red blood cells that contain a fetal version of hemoglobin not susceptible to the disorders.
This technology is undergoing pre-clinical testing with a commercial partner specializing in rare disease therapies. Wilber is seeking to connect with additional industry R&D partners and others interested in combating these rare diseases.
Session 2: Energy, Agriculture and More
Ken B. Anderson, Ph.D. | Department of Geology, SIU Carbondale | CTO, Thermaquatica
Chemical feedstocks, soil enhancers and fuel supplements from waste materials.
Dr. Ken Anderson's oxidative hydrothermal dissolution (OHD) process generates chemical feedstocks, soil enhancers and fuel supplements from biomass, waste materials, coal and other non-petroleum sources. Thermaquatica, founded by Anderson to exploit this technology, has been funded by research grants and industrial collaborations and is gearing up for a full-scale pilot production plant. Come to the expo to connect with Anderson, learn how OHD works, and discover how this technology can contribute to a more sustainable, independent energy future.
Thermaquatica is seeking investors in the energy, chemistry and cleantech spaces for its planned 2016-2017 fundraising round. The company is also seeking to connect with potential partners/customers in the biomass, waste treatment and agribusiness spaces.
Serdar Celik, Ph.D. | Department of Mechanical and Industrial Engineering, SIU Edwardsville
Smaller, more efficient cooling devices with magnetic refrigeration.
Move over, compressors: There's now a cooler way to cool! Dr. Serdar Celik's combined-loop magnetic refrigerator uses magnetocaloric materials that can be heated or cooled by applying or removing magnetic fields. The result? A smaller, more efficient cooling device.
Celik is seeking industrial R&D partners from companies in the consumer appliance and commercial equipment markets to help move his invention closer to commercialization.
Curt Jones | 40° Below Joe | Founder, Dippin' Dots Inc.
Delicious beads of coffee.
In 1988, SIU Carbondale graduate and microbiologist Curt Jones founded Dippin' Dots Inc., through which he commercialized the "Ice Cream of the Future." Twenty-eight years and billions of dots later, Jones is now reinventing coffee with his cryogenic freezing technology. Come to the expo to meet Jones, learn more about using extreme cold to lock in flavor and sample the "Coffee of the Future."
Yanna Liang, Ph.D., P.E. | Department of Civil and Environmental Engineering, SIU Carbondale
Lower-carbon energy from coal via biogasification.
Coal helped fuel the Industrial Revolution. With Dr. Yanna Liang's invention – and against conventional wisdom – it may also usher in a cleaner energy future. By introducing specific microbes into an anaerobic, coal-rich environment, Liang's technology can turn coal mines into methane wells that produce cleaner-burning fuel. In addition to cultivating an important domestic energy source and reducing the environmental impact of valuable coal resources, this invention can help to ease the transformation of an industry that, in 2014, still employed nearly 75,000 workers in the United States alone.
Liang is planning a pilot-scale field test for this technology. She is looking to connect with potential R&D partners and other industry representatives who can provide feedback and support.
Andy Lozowski, Ph.D. | Department of Electrical and Computer Engineering, SIU Edwardsville
A "superdiode" with superior efficiency and voltage characteristics.
Diodes are fundamental building blocks of power electronics systems. Despite the many different types and flavors of devices, there is currently no single diode that can match the voltage requirements of many battery and solar systems efficiently and safely. Dr. Andy Lozowski's "superdiode" microcircuit can operate effectively in these systems while reducing diode-related power loss by an order of magnitude and eliminating overheating events.
Lozowski is seeking potential licensing and R&D partners for this technology.
Matthew McCarroll, Ph.D. | Fermentation Science Institute, SIU Carbondale
A new fermentation science program at SIU.
SIU Carbondale's newly minted Fermentation Science Institute (FSI) is poised to make SIU a leader in fermentation science research and studies. The institute was approved by the Illinois Board of Higher Education in 2013, completed the first phase of its physical facilities build-out in 2015 and is now educating its first cohort of undergraduate majors. The FSI contributes to innovation at SIU through its own research and curriculum, and in collaboration with industry partners.
McCarroll is seeking industry partners, clients and sponsors for FSI. A parallel goal is to network with fermentation-related (beverage, food and pharmaceuticals) industry leaders to build a robust network for FSI graduate career development and placement.
Spyros Tragoudas, Ph.D. | Consortium for Embedded Systems, SIU Carbondale
Bringing sensing, computing and control to everywhere.
Today, a computer can fit in the palm of one's hand, in the controls of a home appliance or even inside the human body. In fact, the versatility of computers is limited only by the ingenuity of researchers such as Dr. Spyros Tragoudas and other members of SIU's Consortium for Embedded Systems. Founded in collaboration with the National Science Foundation, the consortium uses embedded devices to solve problems of interest to its industry members.
Tragoudas is seeking diverse industry partners interested in using embedded technology to improve drug delivery, expand communication capabilities, automate vehicles and more.
Poster/Booth Presentations
Robert Baer | Department of Physics, SIU Carbondale | Citizen CATE Experiment
Standing at the eclipse crossroads in southern Illinois.
On Aug. 21, 2017, the United States will experience a total solar eclipse that will reach its point of greatest duration – 2 minutes and 38 seconds of total darkness – just south of SIU's Carbondale campus. In addition to driving public and campus outreach for this activity, Robert Baer is serving as the Illinois state coordinator of the Citizen CATE Experiment, which will record the total solar eclipse from 60 sites across the United States. When telescope imagery from these 60 sites is merged, scientists will, for the first time, be able to track changes in the inner solar corona atmosphere over a period of 90 minutes. Come to the expo to learn how to experience and get involved in this event.
Sohyung Cho, Ph.D. | Department of Industrial Engineering, SIU Edwardsville
Novel surgical instruments
Having the right tool for a job is always a plus … and when the job is delicate surgery, the stakes are high. Dr. Sohyung Cho redesigns surgical instruments to make them easier to use, more effective and also technology-enabled. Visit Cho at the expo to learn more about motion-sensor-embedded laparoscopy instruments, ergonomic design in surgical tools and a new isolation syringe system for lipoaspirate.
Yoginder "Paul" Chugh, Ph.D. | Department of Mining and Mineral Resources Engineering, SIU Carbondale | Fellow, National Academy of Inventors
Hazardous dust control for underground mining equipment.
Underground mining is a hard, dusty business, and the solid particulate aerosols stirred up by mining equipment such as longwall shearers can be a health hazard to workers. Dr. Paul Chugh's dust-control system uses directional sprays and channel airflow to create a "liquid curtain" that contains and neutralizes dust to improve underground safety, visibility and comfort.
Chugh is seeking potential licensing and R&D partners for this technology from equipment manufacturers, coal and limestone producers, fossil-fuel power plants and companies that handle combustion byproducts.
Kyle Harfst, Ph.D., and Lynn Andersen Lindberg, MBA | Southern Illinois Research Park, SIU Carbondale
Supporting innovation and entrepreneurship at SIU Carbondale.
SIU's Center for Innovation and SIU Research Park provide students, faculty and staff with the resources to develop their ideas or start their own businesses. As primary outreach programs to the campus community, these units support innovation educational activities as well as one‐on‐one assistance to innovators and entrepreneurs. The booth presentation will showcase past and ongoing activities and campus innovators, as well as engage visitors in becoming more involved with these programs through participation, collaboration and/or investment.
The Center for Innovation and Research Park are seeking to build awareness of innovation and technology entrepreneurship activities taking place on campus, with a focus on the students and faculty who are successful innovators and inventors. Harfst and Lindberg also will be seeking new stakeholders and donors to provide important entrepreneurial activities with continued support.
Michael J. Shaw, Ph.D. | Department of Chemistry, SIU Edwardsville
Low-cost programmable potentiostat.
The digital potentiostat is a ubiquitous piece of measurement and control equipment in research, testing and educational applications. These instruments can cost thousands of dollars each, however, making them inaccessible to many potential users. Dr. Michael J. Shaw has developed a sensitive, versatile programmable potentiostat that may offer an order of magnitude reduction in cost. Come visit Shaw at the expo to see a live demonstration of this technology, and to learn how increased access to this equipment can catalyze innovation and learning.
Ian Ivar Suni, Ph.D. | Materials Technology Center, SIU Carbondale
Multidisciplinary materials-based innovations.
The Materials Technology Center (MTC) is one of the most active research hubs at SIU Carbondale, with 14 members investigating and innovating on topics that span light-harvesting materials, organic semiconductors, LEDs, fuel production and more. MTC director Dr. Ian Suni's presentation will include case studies on exciting MTC projects, with a special focus on projects that are compatible with industry partnerships or licensing. Example projects include:
Impedance biosensors for health care, food safety and environmental monitoring.
Nanotubes for enhanced Fischer-Tropsch fuel synthesis.
Super-resolution using conventional benchtop microscopes.
Ultrasonic defect mapping for non-destructive evaluation (NDE).
Suni is seeking potential licensees for multiple MTC inventions, as well as industry R&D partners for MTC researchers.