Keynote and Featured Speakers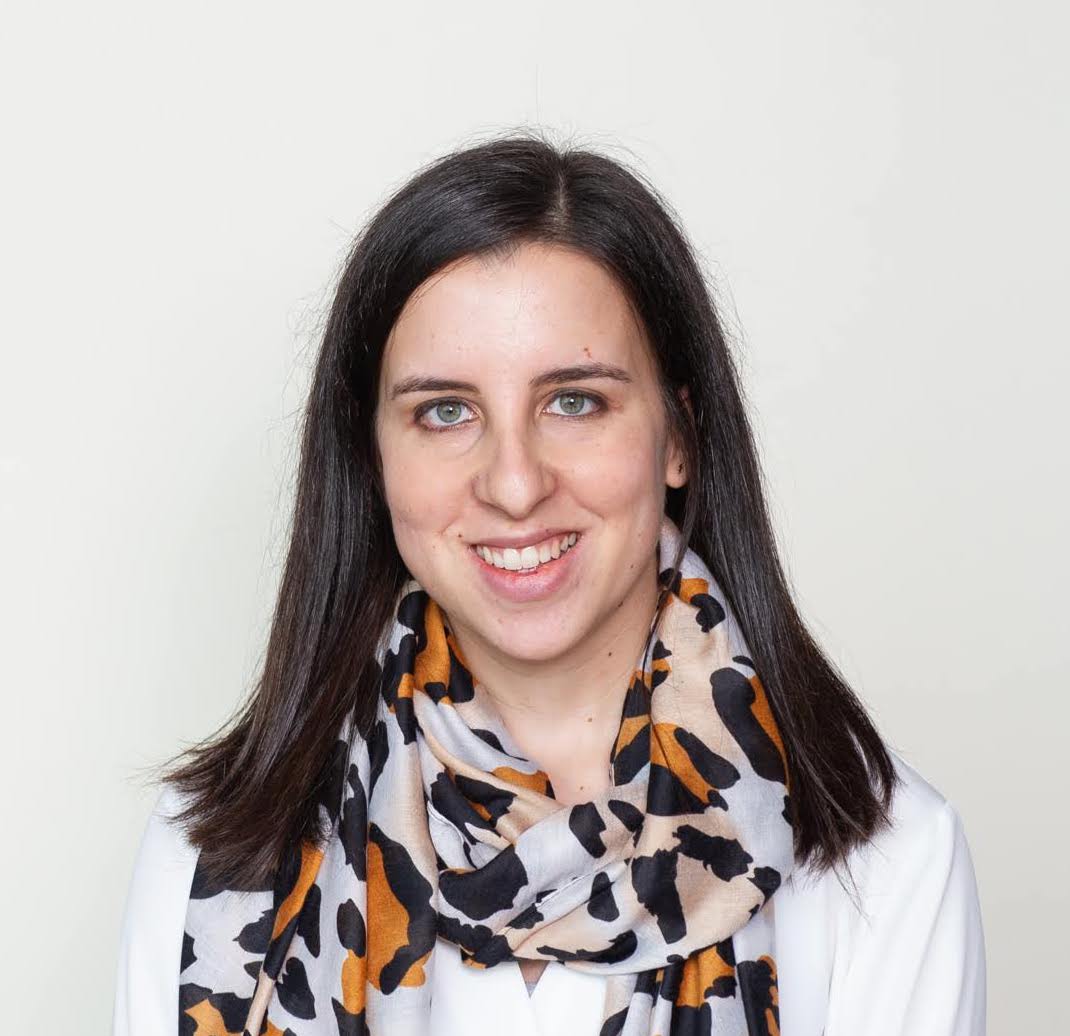 Sara is a Developer Advocate on Google's Cloud Platform team, focusing on machine learning. She inspires developers and data scientists to integrate ML into their applications through demos, online content, and events. Sara has a bachelor's degree from Brandeis University. Before Google, she was a Developer Advocate on the Firebase team. When she's not programming she can be found on a spin bike, listening to the Hamilton soundtrack, or eating froyo.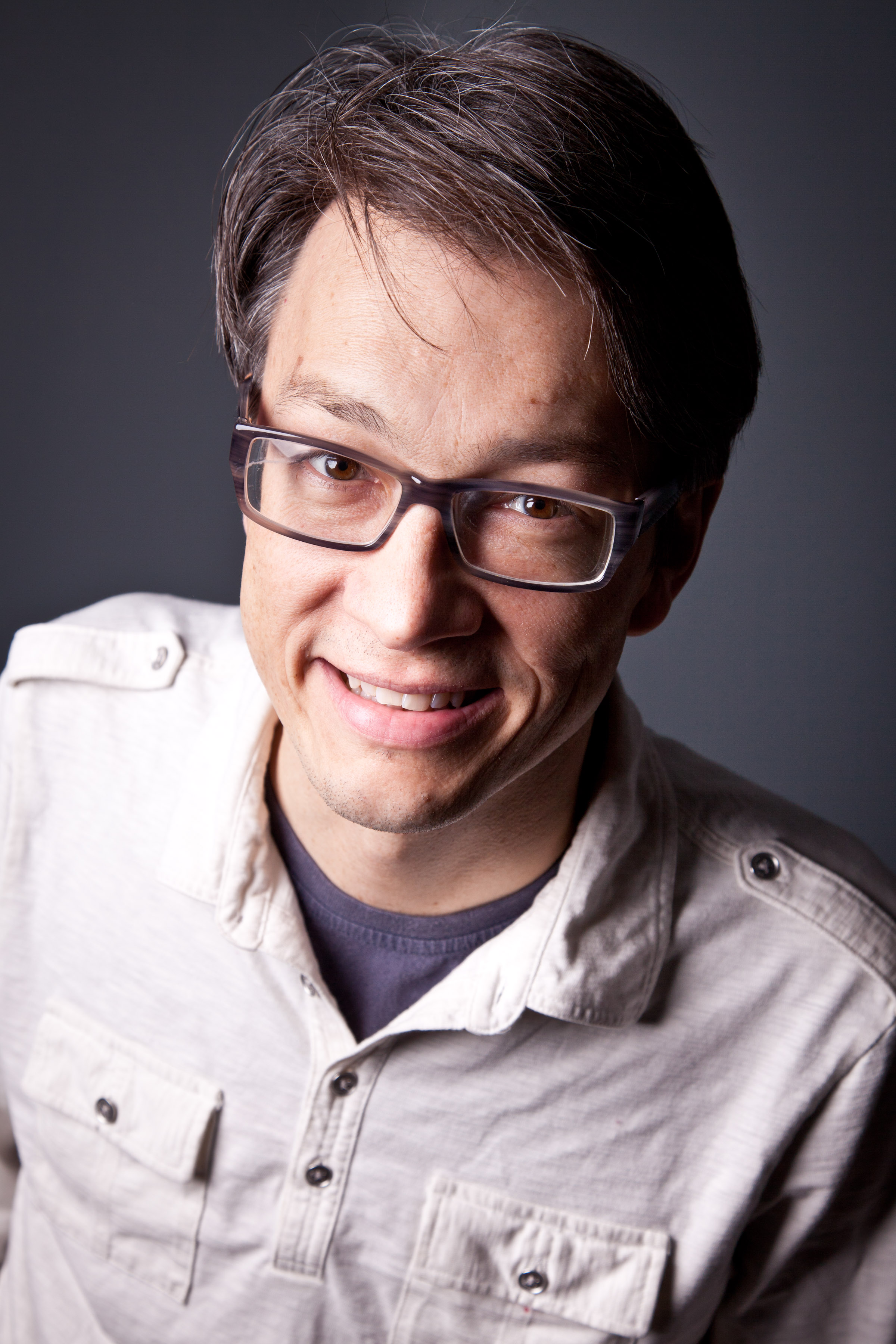 Jay is the Director of the Department of Commerce's I6 grant funded Innovation Interchange for Southern Illinois University & University of Missouri Systems. Jay is a founding Managing Partner of the SixThirty Cyber Accelerator Fund, focused on innovative Cyber technologies, and is co-founding partner of the social enterprise Active Capital L3C which is a mission driven, partnership focused on impact investing, entrepreneurship development and tech-led economic development, which produces national events like the Emerging Venture Leader Summit, with National Venture Capital Association, and TechStars' NEXT, and the Rise of the Rest tour through St. Louis, and other developmental programs. Previously he was vice president of New Ventures & Capital Formation for 8 years at the St. Louis RCGA, where he co-founded as General Partner the SixThirty FinTech Accelerator Fund and co-founded tech incubator T-REX. Before coming to St. Louis from California, he was president of ACE-Net, the only SEC approved internet-based securities matching company (non-broker dealer) in the U.S. Jay currently serves on: Missouri Venture Forum, Board Member; University of Missouri, Research & Development Advisory Board; T-REX/TEC, Board Member, Friends of T-REX, Board Chair; Southern Illinois University – Edwardsville, University Research Park, Board Member; Soulard School, Board Member.
Speed Pitch Presenters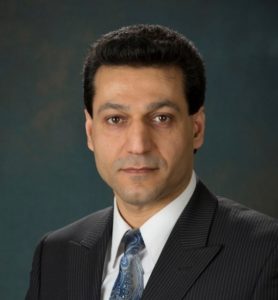 Dr. Mohammad (Kamran) Shavezipur received his B.Sc. degree from Sharif University of Technology, Iran, his first Masters' degree from Amir Kabir University of Technology, Iran. After working for seven years in different industries, he received his second Masters' from Ryerson University, Canada, and his PhD from University of Waterloo. He has worked as a research associate at UC Berkeley, Stanford University and the Ohio State University. He is currently with the Department of Mechanical Engineering, Southern Illinois University, Edwardsville, IL, as an assistant professor. Dr. Shavezipur's research interest is in the area of MEMS and NEMS with a focus on physical sensors and actuators, chemical and biological sensors, biomimetic systems, coupled-field multiphysics problems, and interfacial phenomena at micro- and nanoscale. Dr. Shavezipur has over 50 journal and conference publications, one patent and a patent application.
Dr. Witt received his doctorate in 2001 from the University of Arizona, College of Medicine, in the field of pharmacology and toxicology. He is currently a professor with the School of Pharmacy at Southern Illinois University Edwardsville. Dr. Witt has had over $3 million US dollars in NIH grant funding for his research to date. His primary research encompasses pharmacological and toxicological evaluations, with emphasis on lead compound optimization. Current programs focus on the treatment central nervous system conditions/diseases, drug delivery to the brain, and blood-brain barrier alterations, towards the evaluation of new therapeutics for the treatment of Alzheimer's disease (AD). Alzheimer's disease (AD) is the most common form of dementia, resulting in loss of memory and other cognitive abilities. An estimated 5.5 million Americans have AD. Dr. Witt's team has made great strides in the design and evaluation of drug candidates aimed to treat AD.
Dr. Khalid Meksem earned his PhD from the University of Cologne: Max-Planck Institute for Plant Genetics and Breeding. He joined the Department of Plant, Soil, and Agricultural Systems at Southern Illinois University Carbondale as an Assistant Professor from 2000 to 2005, then as Associate Professor from 2005 to 2008, and was promoted to full Professor in 2009. He has published more than 60 refereed manuscripts, 3 book chapters and edited 3 books. Dr. Meksem has been awarded 4 patents for his work on disease resistance genes in potato and soybean. He serves as an editor and ad hoc reviewer for a number of international scientific journals as well as for national, federal and international granting agencies. His research interests cover both structural and functional genomics, with his long time area of interest residing in the molecular dissection of plant disease resistance mechanisms to nematodes and fungi.
Born in Greencastle, IN, Boyd M. Goodson graduated magna cum laude from Princeton University in 1995 and earned his PhD in chemistry in 1999 with Alexander Pines at U.C. Berkeley and LBNL. Following postdoctoral work with Nobel Laureate Ahmed Zewail at Caltech in the field of ultrasfast electron diffraction, in 2002 Goodson joined the chemistry faculty at Southern Illinois University Carbondale (SIUC), where he was later promoted to associate (2007) and full professor (2014); he was also named an adjunct professor of physics in 2011, and has served as the acting associate dean of the College of Science since 2017. At SIUC, Goodson's research interests have concerned the development and application of techniques for enhancing the detection sensitivity and information content of nuclear magnetic resonance (NMR) spectroscopy and magnetic resonance imaging (MRI), with a particular emphasis on hyperpolarized contrast agents for in vivo molecular imaging. Goodson has co-authored over 70 scholarly articles, nearly 130 conference presentations, 50 invited talks at venues across North America and Europe, and 5 patents in the area of MRI contrast agent development, with external funding of ~$5.4M. Recognitions of his research and teaching include an NSF CAREER Award, the Cottrell Scholar Award and Research Innovation Award from the Research Corporation for Science Advancement, the Kaplan Research Award from the Southern Illinois Chapter of Sigma Xi, and the 2018 Scholar Excellence award from the SIUC College of Science. He was also the invited evening speaker for the Illinois State Science Fair and the Illinois Junior Science and Humanities Symposium in 2015 and 2017, respectively. Goodson lives in Carbondale, IL with his wife Amy and four children: Elysia, Zachary, Jonas, and Olivia.
Dr. Keith T. Gagnon, PhD, is an Assistant Professor in the department of Biochemistry and Molecular Biology at the Southern Illinois University School of Medicine in Carbondale, Illinois. He is jointly appointed to the Chemistry and Biochemistry department in the College of Science. He received his PhD from North Carolina State University and performed postdoctoral research at the University of Texas Southwestern Medical Center. His training centered around enzymes that are guided by ribonucleic acid (RNA), including their biology, evolution, and therapeutic applications, especially for genetic and neurological disorders. His current research focuses on biotechnology development and therapeutic strategies using RNA-guided enzymes, such as CRISPR-Cas9, and for neurological repeat expansion disorders. His approaches involve biochemical engineering of RNA and protein, high-throughput screening and selection, and small molecule discovery with the goal of enable better gene-specific medicines. Dr. Gagnon is also the founder of Guide BioSci, Inc., a CRISPR and RNA-guided enzyme precision engineering company.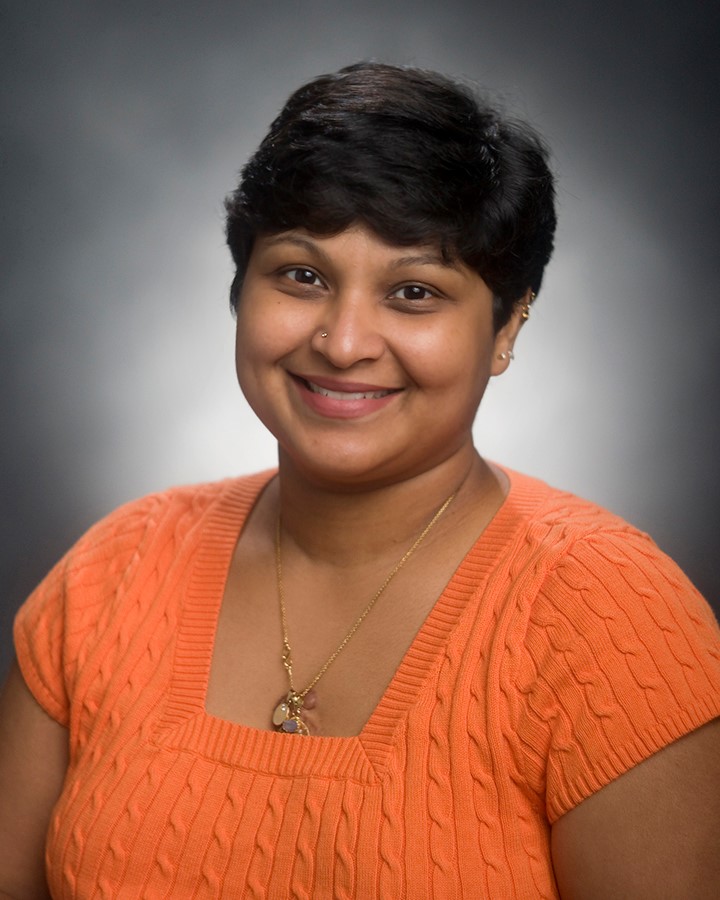 Dr. Debashree Mukherjea received her M.S in Biochemistry from Kasturba Medical College, Manipal, India and her PhD in Molecular Biology, Microbiology and Biochemistry from SIU School of Medicine, Springfield, IL. She has worked in the field of ototoxicity and otoprotection for the last 15 years and is an authority on cisplatin chemotherapy and noise induced hearing loss. Her research interest are in the field of prevention as well as rescue from auditory insults. She is particularly interested in repurposing of already FDA approved drugs in otoprotection. She has two patents and has collaborated with the pharmaceutical industry for research and development. She has over 30 peer reviewed research papers as well as numerous book chapters.
Panelist Participants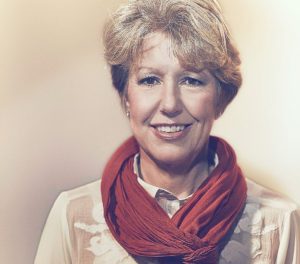 Backed by an impressive resume of achievements in the marketing field, Mitch Meyers brings a fresh perspective to the cannabis and hemp industry. After spending several years in the accounting and audit field, Mitch realized that marketing and product development was her true calling. She was hired to introduce Bud Light for Anheuser-Busch, which is now the largest selling beer in the world. AB subsequently put her in charge of leading their new products group for 6 years. She was named AdWeek's Advertising Woman of the Year in 1996. After leaving there, she formed a marketing and brand development agency, The Zipatoni Company, that worked with many Fortune 100 companies delivering strategic insights and business development programs. She and her partners built the agency to 350 employees, offices in 5 states and $42 MM in revenue annually. They were acquired by IPG, the Interpublic Group in 2003. Since that time she has entered the cannabis industry receiving a dispensary license in the highly competitive Illinois medical market in 2014. The following year, she received a cultivation, production and dispensing license in Missouri for CBD to treat Epilepsy. She continues to consult with companies around the country on cannabis business. Mitch's seasoned marketing expertise, coupled with her passion for the plant, products and the ultimate patients, makes her one of the leading faces of the cannabis industry.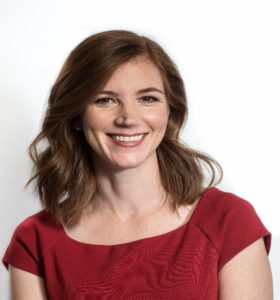 Dina Rollman is Green Thumb Industries (GTI) Senior Vice-President of Government & Regulatory Affairs. In this role, she represents GTI in governmental and regulatory affairs matters at the state, local, and federal level and drives and provides counsel on regulatory matters. Dina is an experienced attorney who, prior to joining GTI and specializing in cannabis law, was a commercial litigation partner, representing plaintiffs and defendants in business disputes throughout the country. She is also the founder and President of Illinois Women in Cannabis, a not for profit group that promotes women's role in Illinois' medical cannabis industry. She recently taught Illinois' first Cannabis Law & Policy course as an adjunct professor at Chicago-Kent College of Law. Dina has lectured widely on cannabis topics, addressing national trade conferences, national legal conferences and presenting at legal seminars. The Chicago Sun-Times named Dina to its list of the top 10 most influential people in the Illinois cannabis industry. She earned a Bachelor of Arts from Oberlin College and a law degree from Northwestern University School of Law.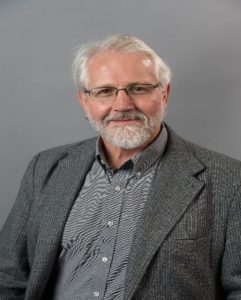 Dale Buck Hales, PhD, is Professor and Chair in the Department of Physiology and the Department of Biochemistry and Molecular Biology at the School of Medicine in Carbondale, with a joint appointment as Professor of Obstetrics and Gynecology at the SIU School of Medicine in Springfield. He obtained his BA in Molecular, Cellular and Developmental Biology at the University of Colorado Boulder, and his PhD in Biochemistry at University of Colorado Health Sciences Center in Denver in 1983. Dr. Hales did a two year post-doctorate at the University of Colorado School of Pharmacy and then was fortunate to be able to join Dr. Anita Payne's laboratory in the Steroid Research Unit, Department of Biological Chemistry at the University of Michigan in Ann Arbor in 1985. He joined the faculty at University of Illinois College of Medicine at Chicago in 1989 where he rose through the ranks to Professor, before being recruited in July 2009 to his current position in Carbondale.
Dr. Hales' is a well-known expert on steroid hormone biology, reproductive physiology and ovarian cancer with over 100 publications, several book chapters and numerous invited reviews. In 2004 Dr. Hales began to examine the role of inflammation and oxidative stress in ovarian cancer which is the current focus of the research. His research focuses on understanding the mechanism of action of natural products in the treatment and prevention of ovarian cancer including a clinical trial using flaxseed for treatment of ovarian cancer in women. The long term goal of research in the Hales' lab is to turn ovarian cancer into a disease that women can live with instead of die from.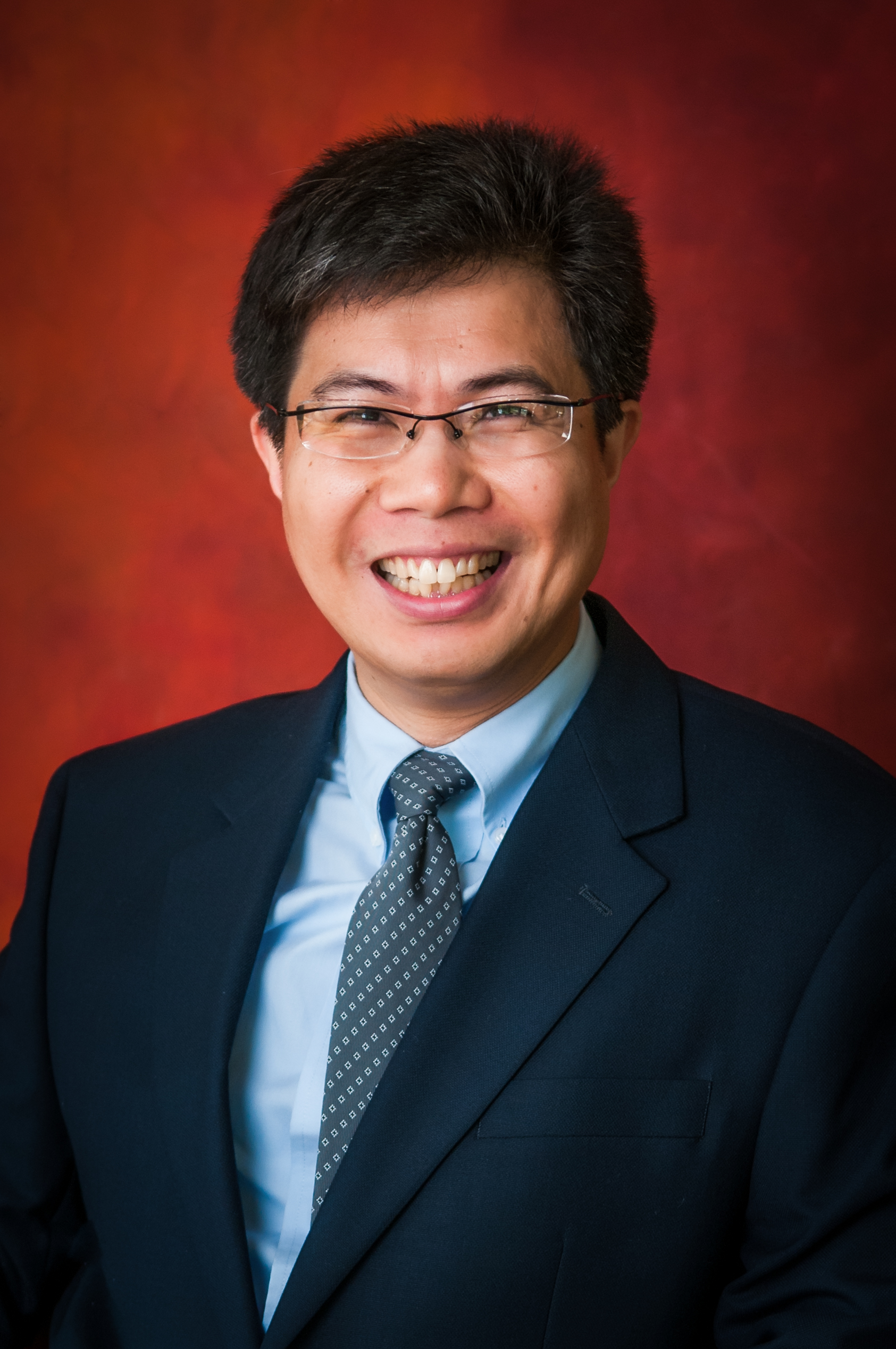 Aldwin M. Anterola, PhD, is SIU's agent-in-charge of the university's industrial hemp research program. He obtained his PhD in Plant Physiology from Washington State University, where he studied the biosynthesis of natural products in plant tissue cultures. He has always been interested in how plants make useful molecules, such as drugs, fragrance and plant pigments, which led him to discover (and obtain a patent for) genes involved in the formation of indirubin (an anticancer compound) and indigo (the blue dye). Since 2014, he has turned his attention and expertise in analytical chemistry, biochemistry and molecular biology to solving problems and finding answers related to the safety and efficacy of cannabis-based medicine. He regularly participates in developing standards and methods for cannabis testing through different organizations, such as the ASTM and AOAC. He is the founding advisor of Student Marijuana Alliance for Research and Transparency (SMART) at SIUC, consults for federally or state compliant cannabis businesses, and the cofounder of three independent cannabis testing laboratories.